Performing a Migration Cutover
Following the successful launch of AWS Application Migration (MGN), we plan to start restricting the CloudEndure service starting June 30, 2022. Learn more.
Once you have completed all of your testing and are ready to fully transition your machines to the cloud, you should perform the Cutover Mode action.
Every time you perform the Cutover Mode action, CloudEndure deletes the previous and creates a new that is up to date.
Important!: It is a best practice to perform a test at least one week before you plan to migrate your machines. This time frame is intended for identifying potential problems and solving them, before the actual takes place. After testing either SSH (Linux) or RDP (Windows) into your to ensure that everything is working correctly. If there are any issues, contact Support.
Note: Windows Source machines need to have at least 2 GB of free space to successfully launch a Target machine.
The following is the workflow:
Verify that the you want to launch is in the Continuous Data Replication under the DATA REPLICATION PROGRESS column.


Select all of the machines you want to launch by checking the box to the left of each .

Click the LAUNCH X TARGET MACHINE button and then click Cutover Mode.


Once you click the Cutover Mode button, the is automatically initiated.
Performing the Cutover
Before you start the Cutover, open the User Console > Machines page. There, verify that each you want to has the following status indications:
Note: If you do not select the Source machines you want to launch, once you will click the Cutover Mode button, you will be asked to make the selection.
Note: You can view the progress of the Target machine launch by clicking on the Job Progress tab.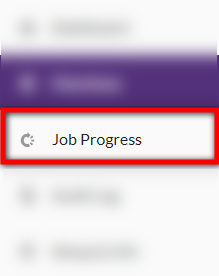 The Job Progress window will appear, providing details for the Target machine launch process.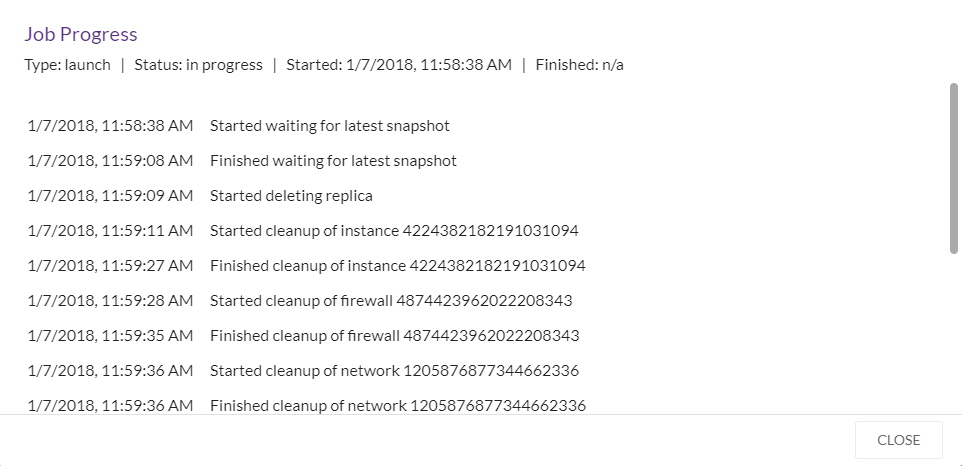 The orange flag icon under the STATUS column, which previously indicated that the has not been tested or launched, may disappear (if no other issues are present.) The purple icon    ,which indicates that a has been launched for the selected , will appear.


On the MIGRATION LIFECYCLE column, a message appears stating that the has been Cutover. The message will also indicate how long ago the was performed. 


Removing Source Machines from the User Console
You will no longer need to keep your original machines in the CloudEndure after the has been completed. these machines ensures that the is cleaned up, that replication resources that are no longer needed are removed, and that all costs associated with running the servers are eliminated.
You can remove all machines that have been from the by checking the box to the left of each name, opening the MACHINE ACTIONS menu, and selecting the Remove X Machines from This Console option.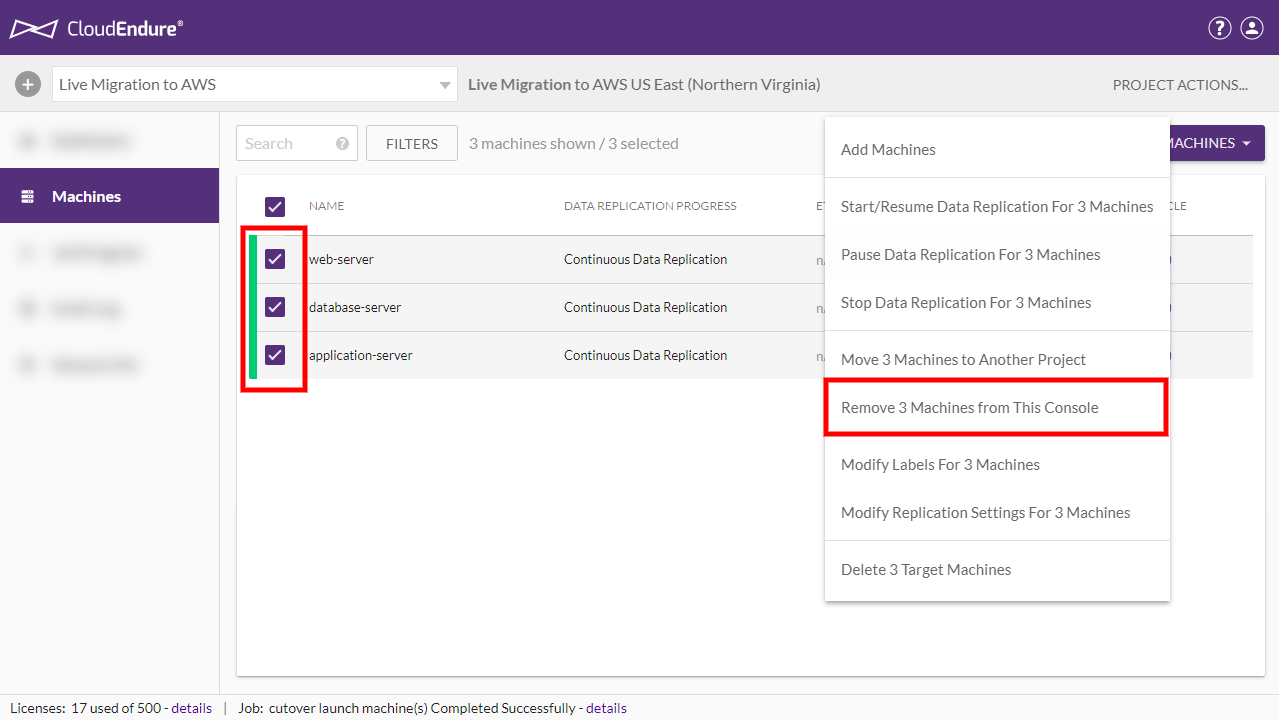 ---
©2020 COPYRIGHT CloudEndure - Terms of Service - Privacy Policy - AWS Vulnerability Reporting Guidelines - Report a Security Issue